Hi guys! 
You can «scan» this chart and decide the grade of effort you want do make in order to get the mark you like the most 😉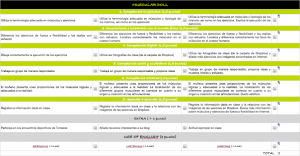 Each part has a limited score. This score is divided into three grades of effort or performance. If you want the higher mark, choose the last grade of effort (the one in the right side of the chart). 
Notice that your use of English represents 1 extra point (you won't be able to get a 10 if you don't use the English in classes and works)


We all want to see awesome dolls! Come on!!!